Twenty-Two Artists to Perform in Nashville on June 4-5
Legendary Gene Watson to Perform Duet with Ireland's Lisa McHugh
NASHVILLE — Twenty-two Country artists representing five different countries and territories have been announced for the 2012 Global Events showcases, held June 4-5 during 2012 CMA Music Festival week in downtown Nashville, Tenn.
"Chevrolet Presents The CMA Global Artist Party" will be held Monday, June 4 (6:00–10:45 PM/CDT) at The Stage on Broadway. The 2012 lineup includes Bob Corbett (Australia), Emerson Drive (Canada), Morgan Evans (Australia), Vickie Evans (New Zealand), Adam Harvey (Australia), High Valley (Canada), Lisa McHugh (Ireland) with the legendary Gene Watson (U.S.), Craig Morrison (Australia), Jess Moskaluke (Canada), Gary Quinn (UK), and Joe Robinson (Australia). Australian husband and wife duo O'Shea return as hosts from last year's event.
"CMA Presents The Aristo Global Show" will be held Tuesday, June 5 (12:30–3:45 PM/CDT) at The Second Fiddle. This year's performers include Baylou (Australia), Clayton Bellamy (Canada), Rick Caballo (Australia), Adam Gregory (Canada), Pete Kennedy (Ireland), Colm Kirwan (Ireland), Josh Macumber (Canada), Raintown (UK), Jessica Ridley (Canada), and Travellin Rose (UK).  Australian artist Adam Harvey is hosting the Aristo Global Show. A free lunch will be offered for attendees.
"One of CMA's missions is to help spread Country Music around the globe," said Steve Moore, CMA Chief Executive Officer. "We are always excited to see international Country Music performers grow and develop in their own countries, and then visit Nashville to build their relationships with both the fans and the industry. We look forward to celebrating and showcasing them in Music City during the week of CMA Music Festival."
"Chevrolet and music have been inseparable since the invention of the car radio," said Chris Perry, Vice President of Chevrolet Global Marketing and Strategy. "Millions of our customers love Country Music and we support what matters to them."
Performers from past Global Events have included David Bradley, George Canyon, Troy Cassar-Daley, Tommy Emmanuel, The McClymonts, Jasmine Rae, Johnny Reid, and Doc Walker, among others.  Australian native and Country Music superstar Keith Urban made a surprise appearance in 2011 to present guitar legend Emmanuel with the CMA International Artist Award.
"Eight years ago, CMA launched its first international showcase event during CMA Music Festival week," said Jeff Walker, CEO/President, AristoMedia and CMA Board member. "Within a few years, we had to add a second show to accommodate the number of submissions we were receiving.  In 2012, we will celebrate our ninth year of international showcases with a lineup that includes more than 20 artists. It's been fascinating to watch these events grow year after year, and I'm extremely proud of the success we've had so far."
Nashville-based record producer Mark Moffatt will once again serve as music coordinator for both Global Events. Digital marketing and new media company AristoWorks will stream both nights of showcases, which can be viewed live online at: CMAworld.com, CMT.ca, CountryMusicChannel.com.au, DreamWest-tv.fr, HighwayFM.com, and AristoWorks.com.
Sponsors for Monday's "Chevrolet Presents The CMA Global Artist Party" include Chevrolet, CMA, Billboard, The Stage on Broadway, Prevost, AristoWorks, and Aristo P.R. Tuesday's "CMA Presents The Aristo Global Show" sponsors include CMA, MusicRow, The Second Fiddle, Prevost, AristoWorks, and Aristo P.R.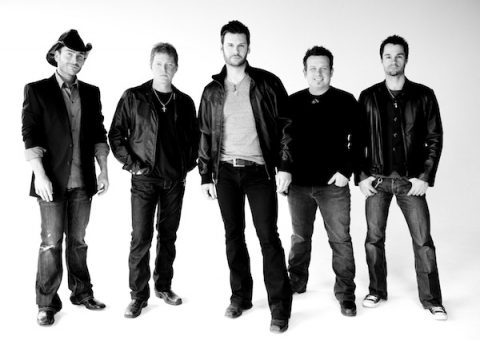 Emerson Drive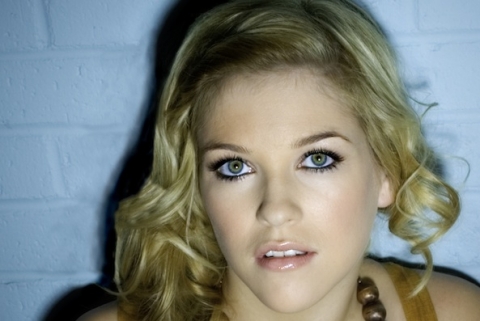 Jessica Ridley
Craig Morrison
Baylou